Find new ways to scale your employee training and reduce company liabilities with this free eBook!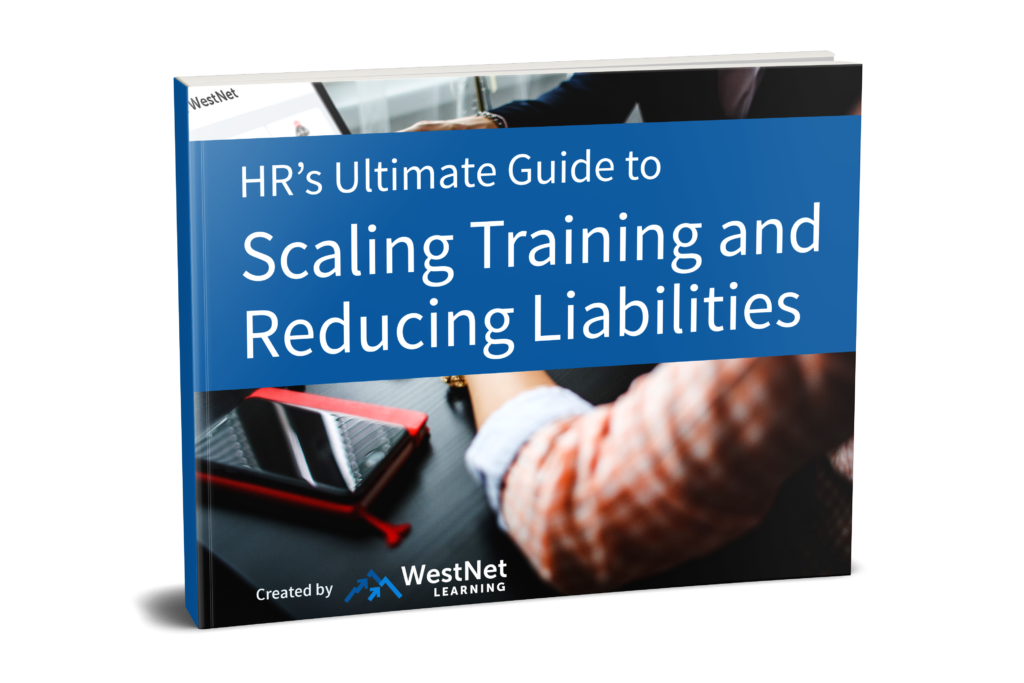 Efficiently scale your employee training process
Utilize cloud-based technology for your business
Consistently track and report employee training
Create a positive work atmosphere
Customize your own employee training program
Avoid company liabilities and risks for the future
Excerpt
Professional development in the workplace has always been an important aspect of promoting a strong and skilled workforce. The most recent Association of Talent Development State of the Industry report indicated organizations invested an average of $1,273 per employee in 2016, and this is expected to increase. The learning environment is also rapidly changing with the introduction to mobile learning, virtual reality, and artificial intelligence — amid added corporate compliance requirements. How will employers face the future of employee learning with a plan to scale up training, while remaining cost effective and compliant?
In a multi-generational work culture, one clear trend has emerged. People like to learn when and where they need information, at their own convenience. This shift towards self-directed learning has come about as a result of the Internet and the ease of accessing information on mobile devices.
Josh Bersin, founder of Bersin by Deloitte, shared compelling research that indicates the new organizational learning format will be on-demand and continuous learning as dictated by employees. Only around 30 percent of learning takes place by formal means (courses and learning resources), with the remaining 70 percent happening naturally on the job as employees interact with managers, peers, experts in their industry, and by making mistakes. This leads to better retention of learning and a commitment by managers to coaching employees, with additional libraries of information available when needed.
Lastly, adults of all ages have become increasingly dependent on the use of mobile devices. Pew Research advises that 95 percent of Americans now own at least one cell phone, and that one in five are smartphone only users accessing the internet by this primary means. People are increasingly turning to their mobile browsers to obtain information, so it only makes sense that learning takes place this way more and more.