- Modern, Mobile, Easy-to-Manage -
WestNetLMS
WestNet Learning – Serving the training community since 1996.
Partnering with corporate training professionals for more that 25 years. 
- The Right LMS for the Right Reasons -
Proven - Time Tested - Built to Deliver Results
"After deliberation and research, I made the decision to shut down the old site and move to a completely new LMS. I chose WestNetLearning, as our LMS partner. I have had a very positive experience with its LMS and the partnership has paid huge dividends."
Jeff M., Director of Training

"Along with all the great features and benefits of WestNets Hosted LMS, the best option of the WestNet LMS turned out to be their exceptional customer service."
Jay M., Training Manager

"I really value the WestNet team's work to continually improve the LMS, in addition, their efforts to customize the BTECH system for our customers have been HUGE and very valuable."
Emily H., Technology Manager

"If you are looking for a complete training solution that is easy to implement and delivers results – WestNet is your solution!"
Kevin G., Manager, Training and Development

"Between our entire team, we can count over 7 LMS systems we have experience with – most all well-known names, the "leaders" in the industry. WestNet, in our collective opinion, is probably the world's best kept LMS secret! Not one of us would go back to a system we have experienced!"
Lance S., Vice President of Learning

"With a limited state budget, WestNet stepped up and made it happen. We now have a full service LMS with all the functionality you could ask for."
Ted W., Training Manager

---
Instant Analytics – Gamification – Award Training Badges – Create Learning Tracks
Would your managers/ supervisors appreciate an immediate snapshot of their direct reports current training status?
Would your learners appreciate recognition of training milestones, with training badges and learning leader designation?
Is it important to be able to deploy unique training needs and requirements, specifically for each learner type and department?
Could your LMS team use a break from difficult system administration?
---
Our Award Winning LMS is a preferred choice to accomplish training goals and targets for Organizations of all types Single Location, Multiple Locations, Multiple Companies or Franchises.
Custom Branding – Uniquely brand for each company or location (easily have unique branding display upon user login – Users can set their preferred language (over 60 languages available).
Generate – Analytics and reports for individual companies, franchises, departments OR enterprise wide.
Customize – Create custom training catalogs by department or company so only the approved training items display in the catalog for their users.
Manage – Set admin permissions for management to manage their department(s), locations and employees.
Build – Skill tracks with checklists to guide learning for optimal results.
Combine your multiple LMS systems into an easy to use enterprise wide LMS!
Mobile Ready – For a Mobile Workforce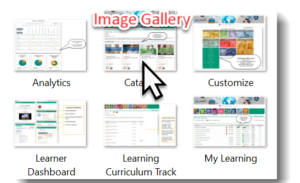 ---
Launched in just minutes, get your free trial – includes get started LMS training.
---